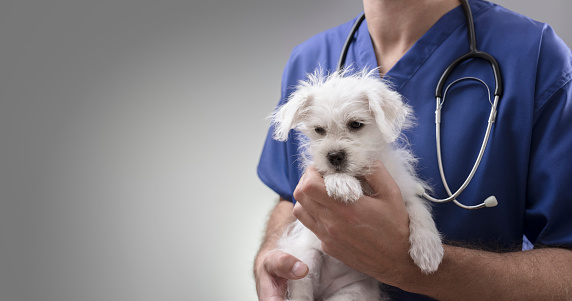 A 2-year health warranty is included with every puppy purchase. Your new puppy needs to be examined by a qualified veterinarian within 10 days of purchase. You have the following alternatives if the vet concludes that your dog is clinically unwell or has passed away within 10 days of the sale due to an illness or injury that was likely to have been contracted on or before the date of sale and delivery:
– Return the dog to receive a full refund.
– Retain the dog and get payment for appropriate veterinary costs up to the purchase price. – Return the dog for a new dog of comparable value. These choices are not available if the seller, who has presented a veterinarian-issued health certificate, discloses in writing at the time of sale the health condition for which the purchaser subsequently requests the return of the dog. You have the same choice as described above if, within a year of purchase, a licensed veterinarian decides that your dog has a congenital or hereditary problem that negatively impacts the animal's health or that your dog passed away as a result of a congenital or hereditary defect. Within two days following the veterinarian's certification of your dog's illness, you must give the seller notice of the veterinarian's name, address, and phone number. Rights will be lost if the seller is not notified within 2 business days.
By purchasing a puppy from us, you agree to the following:
1. The dog will be quickly taken to the doctor. Make sure the animal is healthy and doesn't require veterinary care. We ask that the puppy's first visit take place no later than 10 days after it arrives. This is to make sure that there haven't been any shipping-related issues, and also so that your doctor is familiar with your puppy in the event of an emergency.
2. Once a puppy has left our care, we are not liable for its exposure to infections. When taking your dog anywhere and letting anyone handle it, you should use caution. The puppy shouldn't be taken to places that have already been infected with disease or where there is a significant risk of exposure. Consider him or her to be a newborn baby.
3. Within 10 days of delivery, your puppy must be examined by the veterinarian of your choosing at your expense in order for the guarantee to be valid. It should be confirmed by this examination that your dog was healthy when it arrived. The puppy should be taken to the veterinarian right away if it exhibits any symptoms of disease.
4. Your dog has undergone a vet check and obtained a health certificate if it was sent. Before being given to you, he or she had at least his or her first shot and frequently a number of shots. Additionally, he has been de-wormed, but this does not indicate that he is worm-free because puppies are particularly vulnerable to worms and are exposed every time they touch the ground. Worming is a continuous process that will need to be performed once the puppy is in your care. Additional immunizations will be required for your puppy. It is crucial that you continue with vaccinations and deworming.
5. If the puppy has a congenital or hereditary defect that a veterinarian has determined to be a life-threatening condition, bring the breeder a veterinarian's signed statement of the defect, and it will be promptly replaced with the first puppy of the same value that becomes available. Before a new puppy may be delivered, the original dog must be given back.
6. The breeder is not liable for any medical expenses the buyer may have with respect to the purchased puppy.
7. If the puppy is sold to a third party or if standard safety measures aren't implemented, this warranty is void.
8. The puppy's medical history is known to the new owner, who accepts it. If veterinarian assistance is required, it is the new owner's responsibility to pay for those services. The buyer takes full responsibility for the puppy's care and all associated medical costs as soon as the dog leaves the breeder's care. The breeder has the right to seek and order an autopsy on the dog at the buyer's expense if the puppy passes away for whatever reason. The breeder will replace the puppy if the death was caused by the breeder's negligence and was discovered as a consequence of original lab results from a qualified veterinarian.
9. To assure the health of our puppies, we collaborate closely with our veterinarians. All of the vaccinations and dewormings shown on our shot records have been given to them. The breeder administers our injections in accordance with the vaccination schedule advised by the veterinarian. We only list the vaccinations your pet has received. Please remember that they have had these vaccines and keep giving them as your veterinarian has instructed. Inadequate vaccines and disregarding previously administered shots can both be detrimental to your puppy's health.
10. Before they leave, our puppies will be examined by a professional veterinarian and given a health certificate.
***MALTESE PUPPIES***
11. Maltese pups are particularly sensitive. They need to be handled with extreme caution. To guarantee that their Maltese puppy enjoys a healthy life, new owners must take additional care with the food and care of the puppy.
12. We promise that before they leave, all of our Maltese puppies have had a professional veterinarian's examination, received a health certificate, and are free of any known flaws.